One of the largest domestic manufacturers of oat flakes and grain-based products under the TM Dobrodiya, San Grano, San Granola, WOWOATS has launched the production of a new product – YUMMOJI ready-made breakfasts.
As the company "Dobrodiya Foods" told, the name of the brand was a combination of YUMMY (delicious) cereals and popular EMOJI (smileys). Therefore, YUMMOJI will provide the consumer not only with a charge of energy, but also with a positive mood for the whole day.
Currently, the breakfasts are presented in four original flavors that the whole family will like: Cocoa Balls (balls with dark cocoa), Frosted corn flakes (glazed corn flakes), Cherry Pillows (cherry-flavored pillows) and Fruity loops with marshmallow). YUMMOJI products are made on the basis of natural grain ingredients without the addition of palm oil.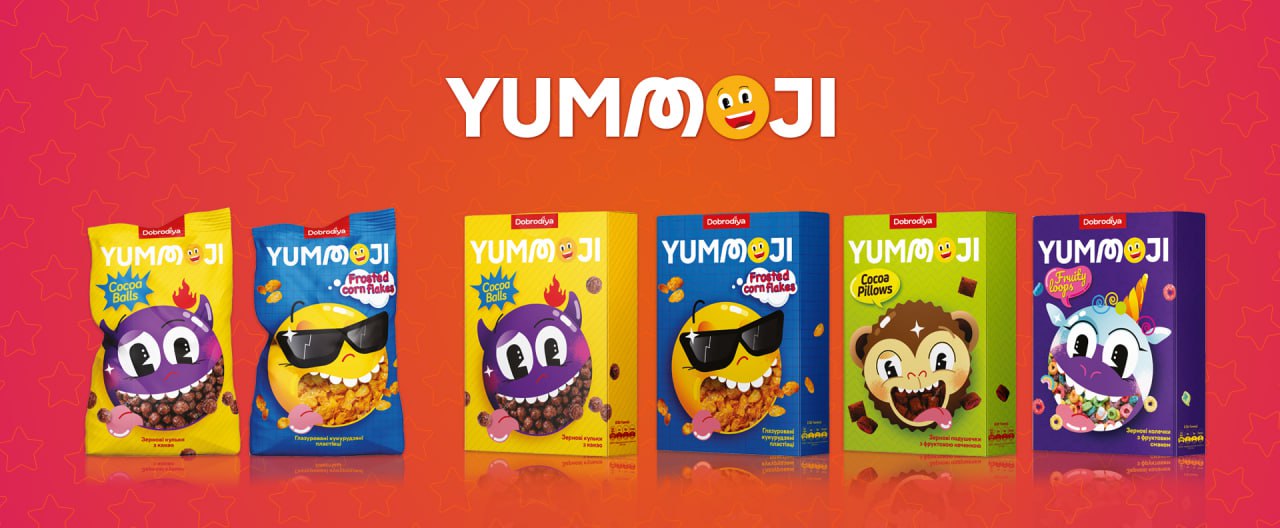 Moreover, there is a gift for the buyer in each cardboard package – a magnet with the new hero "Emoji". The collection includes a total of 6 magnets with images of different characters that can be assembled into a single puzzle. This will be an additional motivation for children to enjoy ready-made breakfasts every day and receive positive emotions.
"We have planned to expand our portfolio of products with something tasty specifically for children long ago. Although, we are sure that YUMMOJI will be loved by all family members. After all, these breakfasts are not only tasty and convenient to consume, but are also made from high-quality raw materials and natural ingredients on new, modern equipment. We believe that with YUMMOJI, our consumers will have fun every day and will be charged with positive emotions," said Iryna Broslavtseva, director of "Dobrodiya Foods".
YUMMOJI products will appear on the shelves of national retailers already in February.