Delicate oat flakes
Classic cut quick-to-make oat flakes with melting creamy texture and pleasant taste.
Nutritional value of 100 g:
Energy value
1569 kJ / 371 kcal
Keeping time: 12 months
Cooking instructions: steam for 3-5 minutes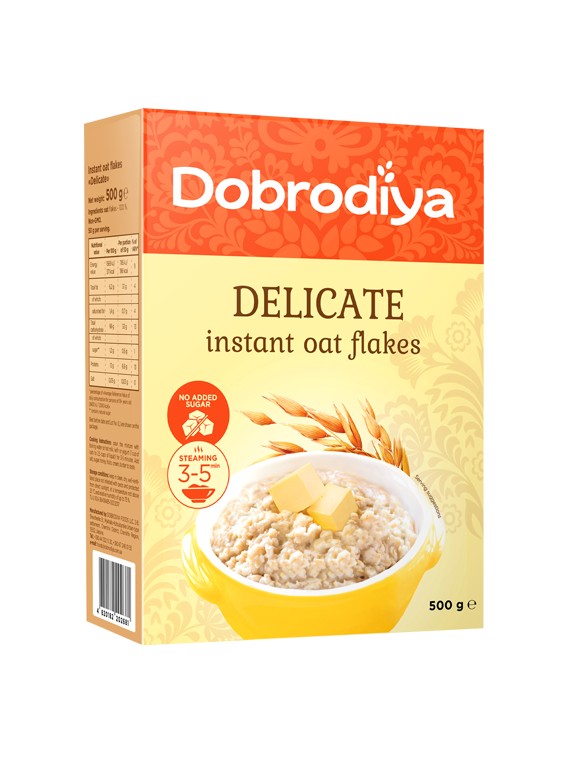 Cooking recommendations
pour the flakes with boiling water or hot milk, yogurt or kefir (2,5 cups of liquid for 1 cup of flakes) for 3-5 minutes. Add salt, sugar, honey, fruits, cream, butter to taste.