Corn porridge "Banosh" with mushrooms
"Banosh with mushrooms" from Dobrodiya is a colorful Hutsul dish made of cornflakes with the addition of mushrooms and fried onions. Ideal for a hearty lunch.
Nutritional value of 100 g:
Energy value
1512 kJ / 357 kcal
Keeping time: 8 months
Cooking instructions: cook for 3-4 minutes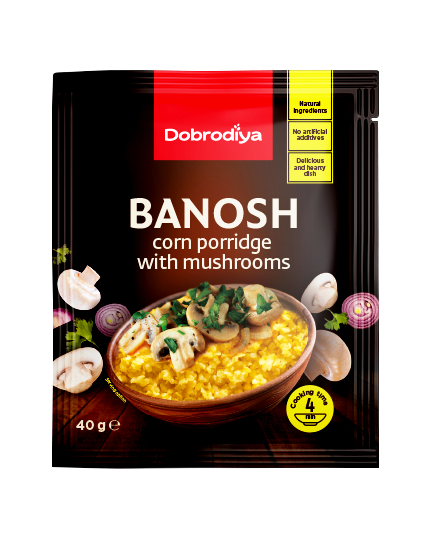 Ingredients
corn flakes, dry cream, dried champignons, fried onions, salt, natural flavoring "Sote Butter".
Cooking recommendations
Pour the contents of the package into a container, pour with 150 ml of water and boil or cook in the microwave oven for 3-4 minutes. Stir before consumption.